Check out this video we captured at the 2013 CES show in the Audi Booth..  The future is now! 
Double D Video Editorial January 3013 issue.. Check it out! 
Check out this video of our 2012 SEMA Build.  We will be representing Air Lift Company in their outdoor front door display. 
We recieved this video today from the guys over at Auto Dolly.. Had to share it... Just way to funny..  
FULLERTON, CA.  (July 13, 2012)  The return of five-time off-road champion Heidi Steele to pro racing after giving birth to her first child is presented in a new video by Yokohama Tire Corporation (YTC). The nine-minute video, created by Air, Land + Sea Films, is on YTCs YouTube channel at http://www.youtube.com/yokohamamotorsports.
The video is beautifully shot and tells Heidis compelling, personal story, said Andrew Briggs, director of product planning and motorsports for Yokohama, one of Heidi's main sponsors. People watching the video will learn, from Heidi's perspective, what its like balancing motherhood with a professional racing career.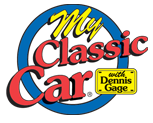 Check out the Full video of My Classic Episode on Slamology 2011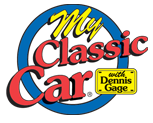 Check out this preview video with Dennis Gage for Slamology 2011
Rob Robertson brings home a sweep for Black Magic Hydraulics with his flawless performance at the Carl Caspers 2012 Hydraulic contest presented by Cool Cars  on the weekend of Feb 24-26, 2012.  
This is Rob's first time representing this new sponsor and it was big! After a short phone interview on the phone today with Rob Robertson ( 3 Time Hydraulic World Champion) you could tell t